If you install cost-effective security cams, Wyze Cam v3 is a perfect choice. Our camera experts judge convenience, scalability, resolution, motion video quality, smart home compatibility, storage, warranty, etc.
You are probably considering numerous indoor cameras, outdoor cameras, nanny cams, and intelligent cams. However, you cannot indiscriminately afford cameras. Mainly, we select a versatile video monitoring tool to cover multiple requirements.
So, which surveillance system is best? Tampa Camera Installation brings you the leading security equipment in the market.
Which surveillance system is best?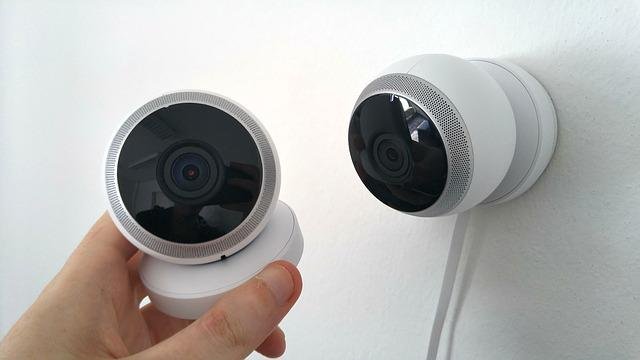 Wyze Cam v3
Wyze Cam is a U.S. company based in Seattle, Washington. It specializes in smart home products and wireless cameras. Crisp HD images take your home security to the next level. You get top-notch performance from Wyze Cam v3. 
Industry-leading camera specialists give you a complete journey through the specs and advantages. So, select your reason to buy the best surveillance system.
Superb night vision video
When do you think the majority of criminal incidents happen? Yes, miscreants become active at night. You can forget those blurred ghost sightings of the night times.
Limited light videos come with vivid colors. The Starlight CMOS Sensor yields outstanding ultra low-light pictures. Also, people prefer it for stargazing.
Convenience
Wyze Cam v3 stands out for varieties of usefulness. Interestingly, you can deploy this surveillance device in indoor and outdoor settings. All you need is an additional outdoor power adapter for external use.
The wired camera installation allows distant area coverage. The weather-proof camera withstands -4 to 113 degrees of Fahrenheit.
Intelligent sensitivity
Do you want suspicious people near your warehouse or backyard? No, you do not wish vagabonds to run a wild show there. Hence, you need an intelligent motion detection system on the roll.
Superior motion and sound detection bring further peace of mind. It actively locates the sound and movements depending on your preferred settings. Moreover, you get notifications on the latest developments around your place. Besides, you can switch this feature off if unnecessary.
Scalability
Users need this surveillance equipment to work with advanced apps and tools. Simply sign up for a free account, and you are all set to exploit the latest apps and devices. Wyze Cam v3 is an all-time favorite entry-level security camera.
Resolution & motion video quality
The resolution is 1920x1080p Full HD. Hence, you are acquiring the best surveillance output. Improved sensor and lens capture extraordinary images and videos in any light. Besides, the night vision functions better in color at higher resolution.
Smart home compatibility
You can view security footage on smartphones or smart tv using Google Home Assistant.
Unfortunately, Apple Watch notifies you about Wyze Cam events, but you can't see the videos on your watch.
Storage
Clients prefer 32 GB of microSD memory storage. So, they can run the security system for 7-8 days at standard resolution. This feature is convenient for several reasons. You need not clear out the memory every day. Also, you get to explore previous footage for clues to current incidents.
Warranty
Wyze cams have a 1-year limited warranty.
Which system is better: NVR or DVR?
DVR and NVR differ in terms of costs. Also, the data transmission methods and camera types widely vary. NVR systems offer superior picture quality and uncomplicated installation, flexibility, and native audio support for microphones.

However, NVR is a costlier choice than DVR systems. DVR enjoys much popularity for its budget-friendly security installations.
What is the latest technology in CCTV?
Smart and intelligent surveillance is emerging rapidly. Artificial Intelligence, Machine Learning, and 4K video resolution dominate today's security landscape. Demand for more data storage and integrated technology competencies is also on the rise.
Final words:
Now, you know which surveillance system is best. Therefore, you can have suitable cameras and tools to monitor your home. Whether you're looking for affordability or cutting-edge technology, you find the best camera properties from Wyze Cam v3.