Advanced surveillance features come with WiFi cameras. Cordless video monitoring systems offer scalable, portable, and simple installation properties and appeal to numerous customers.
Also, you can install a surveillance ecosystem without professional assistance. So, how to set up a wireless security camera? It's easy peasy if you know a few camera setup tactics.
Wireless security cameras mean wire-free video transmission methods and not a wire-free devices. They still need power cables. So, it requires several techniques here and there. Experts from Tampa Camera Installation run you through the fundamental camera fitting guidelines.
What are the common concerns of a camera installation?
Several issues could bug the video infrastructure. The most common are –
Gasket failure destabilizes the mounting bracket and the whole installation. Use a flat and smooth surface to avert it.
Nesting insects get a haven as the setup does not move for months to years at a stretch. Fill up the holes and cable joints.
Wall damage from leaks occurs due to inappropriate drilling and holes.
Leaking or water entrapment is a gradual process that could take time and eventually harm your security ecosystem.
What are the tools for wireless camera installation?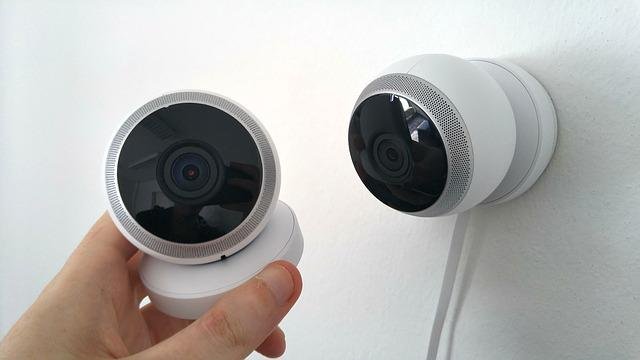 Most indoor cameras would not require anything more than a screwdriver. Rarely do you need a drill machine for this. If you buy a plug-and-play security camera, you may not need a lot of tools.
However, many security installations introduce tricky cameras with running cables. So, you need strippers, knives, screwdrivers, crimpers, and electrical tape.
Tampa Camera Installation delivers you a comprehensive gear list for camera setup in case.
Dikes or diagonal cutters
Linesman's pliers
Screwdriver set
Tampa drivers and bits
Handheld hacksaw
Drywall saw
Tape measure
Wire strippers
Hammer
Cordless drill
LED flashlight
Utility knife
Safety glasses
Gloves
Earplugs
Hardhat
Customers optimize these instruments depending on the camera type. Before we move to the installation section, we must know what a wireless camera receiver is.
What is a camera receiver?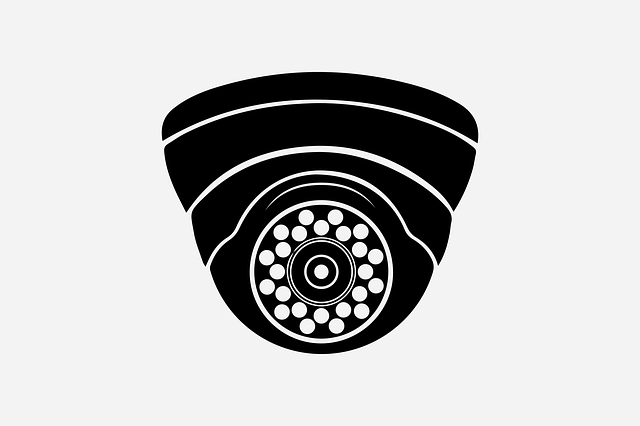 Cordless security cameras need a wireless receiver to keep their operations alive. It connects and communicates with a correlating transmitter to transfer video footage and other necessary data. The receiver can catch signals from remote cameras. The transmitter keeps the wireless network or the router functional.
Now, we can move to the core discussion of how to set up a wireless security camera.
How to set up a wireless security camera in 7 phases?
Modern cordless cameras mostly use a power cable. Once you mount the affordable surveillance unit properly and power it, your installation job ends. Often, batteries are the power sources. Hence, you can virtually evade the cabling complexities altogether.
Identify the camera installation location:
Pick up a suitable spot for camera setup. With cordless surveillance systems, you can relocate the tools pretty quickly. So, do not worry about it too much.
Weather-proof cameras can withstand harsh outdoor elements. If you are setting it up indoors, you have numerous cameras choices.
Also, many people want to check on the deliveries and the visitors. You need no sophisticated planning or equipment for that. You may want to consider a doorbell camera like the Arlo.
Camera positioning:
Crisp video footage and image capturing require proper height and distance calculation. The wall or ceiling needs to be tactically close to the coverage area. Besides, your camera needs protection from human and natural elements. Typically, higher angles yield broader coverage.
Primarily, outdoor cameras guard the garage door looking over a front or back porch. Garage cameras require a large field of view. But a porch camera can capture all the action with a smaller field of view.
Camera placement:
Put the mounting bracket against the selected ceiling or wall. You do not want unnecessary damage to your building. Therefore, mark the screw holes on the wall using a pencil while pressing the camera housing up the wall. This trick gives you accurate drilling points.
Now, drill holes using a bit.
Screw up the mounting bracket:
Place the camera housing stand up on the wall. Align it precisely before the screw holes and insert the screws. After you finish, test the resilience of the housing frame. So it does not fall off due to camera weight. Housing hardware protects the sensitive camera from outside harm.
Put the camera inside the bracket:
Insert necessary batteries into the camera. Next, lodge the camera inside the mounting stand. Plug the system. Now, your surveillance system has become partially operational.
Connect the receiver:
The camera is ready to perform. Sync the camera with the receiver by following the manufacturer's guide or manual. Users can easily follow the guidelines from the camera manual. These instructions widely vary, and we cannot enlighten you on an individual camera system. Finally, sync it with your mobile or desktop app.
Local or cloud storage?
Most cameras facilitate cloud storage to avert the loss of criminal evidence. However, old-school folks are going strong for local storage for privacy and convenience. Local storage involves several options, including microSD cards, USB drives, Digital Video Recorders (DVRs), and Network Video Recorders (NVRs).
That said, cloud storage allows worldwide footage access via smartphones and apps regardless of the camera's condition.
How to set up an affordable wireless security camera?
A professional tip – mount several artificial security cameras. They give you low-cost camera installation privileges.

Tampa Camera Installation brings you the best camera setup crew in Tampa, Florida. We offer you great deals on a budget-friendly wireless security framework.

Besides, DIY camera mounting has its benefits. If you have steady mechanical hands, go for it. You would not have to pay anything other than the prices of surveillance equipment.

Are wireless and wire-free cameras different?
Wireless cameras connect to the internet wirelessly. However, it needs a power cord. Sometimes these cameras are called "wired" since they require at least a power cable. 

Conversely, wire-free cameras use a battery pack. They need no wires at all. These cameras are authentic wireless monitoring units since they run without power cords.
Why is it called a WiFi security camera? Can wireless cameras work without the internet?
Primarily, wireless cameras cannot function without an internet connection. Conversely, a wired security camera transmits video footage to the NVR or DVR. The cordless camera fails to operate without a working Wi-Fi connection. Hence comes the name WifFi surveillance camera.

Moreover, the latest IP or Internet Protocol cameras involve local storage to deal with an outage. Still, wired security cameras are the only way to prevent a total surveillance system blackout due to the loss of internet connection.
How do wireless security cameras work?
A wireless camera maintains a steady signal and connection to your network. This connection facilitates footage recording and capturing. Therefore, a connection disruption hampers your wireless security camera as it fails to deliver the feed to your device.
How to use wireless security cameras with a WiFi router?
Connecting the wireless IP cameras to a WiFi router could get you into uncharted territories depending on your IT experience and expertise. You better take professional assistance from our seasoned camera crew.

It requires versatile skills in networking and the latest technologies. The connection is not something a rookie can accomplish by reading a text-based guide. Tampa Camera Installation is here for you.
Final word
Wireless security cameras are a practical choice for your home security system or commercial surveillance infrastructure. They bring in 24/7 monitoring and access to your home of industrial facilities. Now, explore the best home security cameras in Florida. Consult our veteran Tampa Camera Installation specialists for further advice.